How Hurricanes Impact Your Roof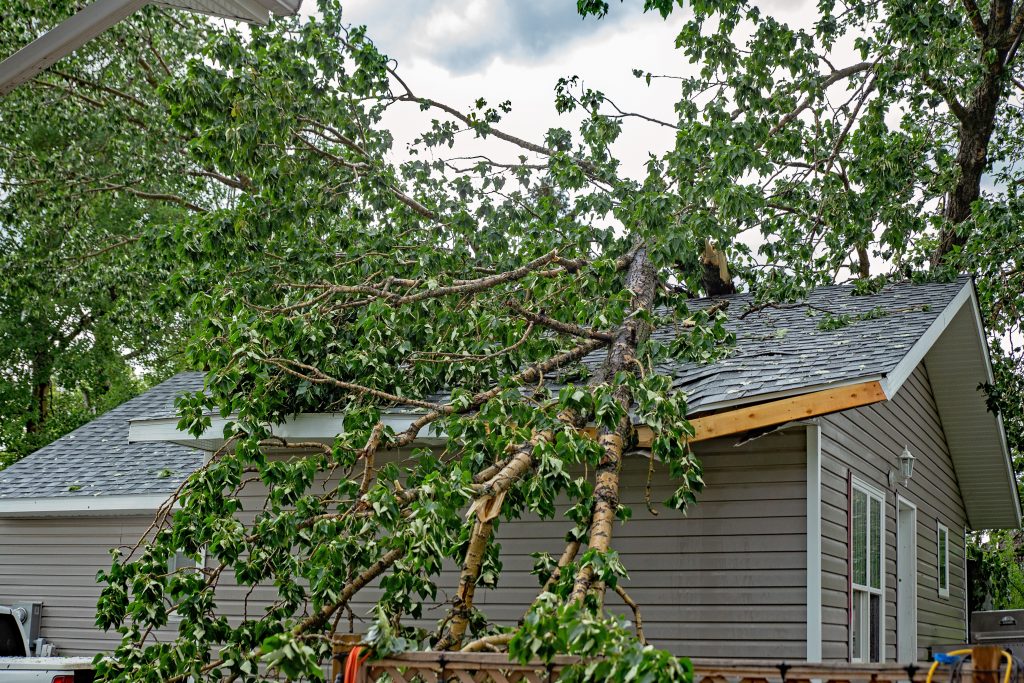 Hurricanes can cause a lot of damage to your home, no matter how well it is built. Your roof is one of the most vulnerable areas when it comes to wind and rain damage. The tiles on your roof could be dislodged or broken, which leaves you susceptible to leaks. And this is just one part of the problem. Hurricanes and bad weather can cause damage to your roof in more ways than one. Here are a few things to look out for when wondering how hurricanes impact your roof. 
Wind Damage Can Be Dangerous
Hurricanes are powerful storms that can cause a lot of damage in their wake. These strong winds can cause your roof to be blown off and shingles coming apart from the rest of your structure. The fixing used to keep your roof together might be removed by those strong winds as well. Parts of your roof, such as the fasteners, can be worn out and torn off. It is important that after a storm, you take a look at your roof to make sure there were no major damages made.
Added Stress from Leaves and Branches
Everyone fears a tree falling from the harsh winds of a hurricane. Hurricane winds can be extremely powerful, and that force could break apart trees and cause branches to fly onto the roof. In addition, heavy rains often cause leaves and other debris to build up around your home's foundation. This could lead to water damage caused by the pressure of extra weight. Because of this, long term damages are probable if not cleaned up after a storm has passed.
Intense Rainfall
When you hear the intense rain from a hurricane, it can sound like your windows are going to break any minute. If you think about it, your roof is taking most of that impact. While this additional weight might not be enough to cause damage by itself, it can contribute to the wear and tear of your home. If your roof does see damages, intense rainfall can also encourage a leak in your roof. This can cause water damage and other health risks in your home.
The Underbody Of Your Roof May Be Exposed
The underbelly of your roof is a very important feature. This is the part of your home that protects you from the elements. In extreme weather conditions, it can become exposed if the wind blows hard enough or if it's strong in another way. This can compromise the insulation, ventilation and other features inside your home. If your home is smaller, this may be a major threat to you and your home's health.
How Roofing Inspections Can Help
After a heavy storm, it's important to have your roof inspected by a professional roofer. An experienced roofer will examine your roof and provide you with a detailed report that you can give to your insurance company for any claims you may file for damages. Additionally, a professional roofer can recommend ways to keep water out of your home and help keep things dry inside, especially if there has been significant water damage.
With harsh South Carolina weather, hurricanes can be extremely threatening to your roof. Learning how hurricanes impact your roof can help reduce any major issues. At Carolina Custom Contractors, it's our responsibility to help homeowners protect and take care of the roof over their heads. We are here to help as your local Pawley's Island/Georgetown contractors! Whether you need an inspection or are looking to replace your entire roof, our team of professional contractors is ready to help you! Click here for a free consultation so our team can get a better idea of your project!