How Long Does a Roof Last?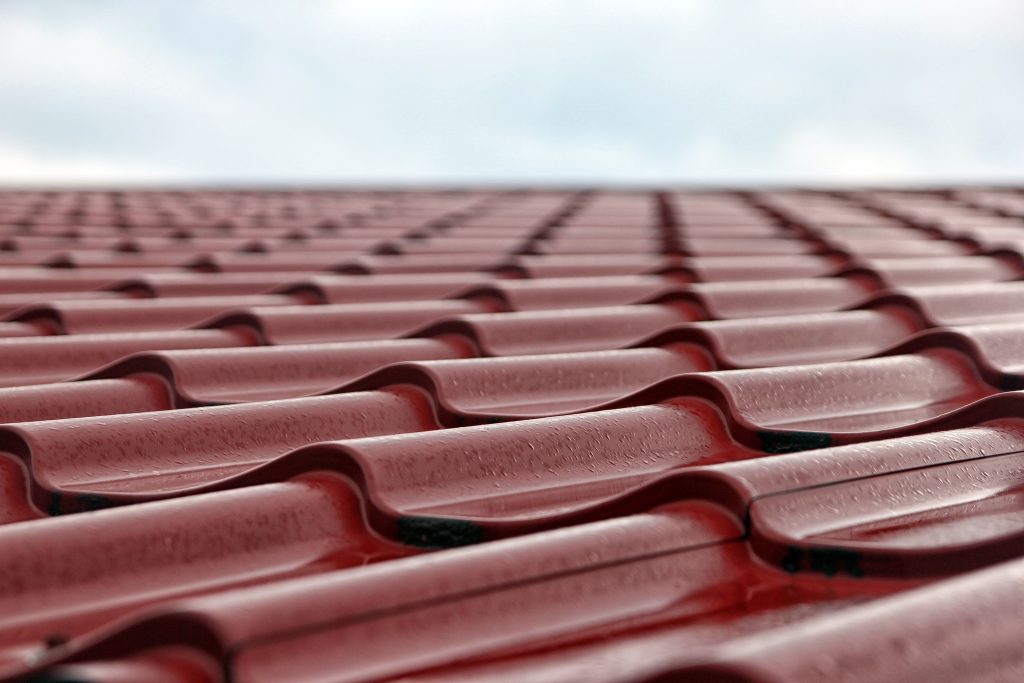 As a homeowner, you know that routine maintenance is a big part of keeping your home in good shape. However, many people seem to overlook their roof.
If you're planning to keep your home for a long time, then it is helpful to know how long the roof will last, so you can plan ahead and prepare for a maintenance and repair schedule. With a new home, you can expect that lifespan to be about 15 years, but it always depends on the materials, weather, and age of your roof. If you're asking yourself "how long does a roof last?", here are a few facts!
What Type Of Roof Do You Have?
1. Asphalt Shingle Roof
Asphalt shingles are a popular choice for new homes, because they help keep cost down. And while they may not last as long as other types of shingles, they're still affordable and easy to install. The black color under the shingle activates when exposed to heat from the sun and seals in any leaks or cracks in your roof. You can expect this kind of roof to last about 15 to 30 years if taken care of properly. Although it doesn't last as long as other roof options, it is a great option for protecting against common elements.
2. Slate Tile Roof
Slate is a natural material that is used to make roofs. It often has a refined and grainy appearance, but can be quite heavy as it's composed of volcanic ash or clay. Because it's natural, we often find that its price tag tends to be on the higher side.
Slate is a popular material for roofing because it is extremely durable, yet requires virtually no maintenance over the long term. However, it can be easily breakable as it is a bit brittle. It does not need to be replaced as often as other types of roofing materials, making your home stand out both inside and out. You can expect this type of roofing to last 100 years or more if taken care of properly.
3. Concrete Roof
There are different types of concrete roofs including low-profile (a flat roof with a slight curve) and high-profile (a large curve). This style can be popular because it allows for more creativity in its appearance. It can easily be styles or painted to look like tiles, slate, wood, or clay.
Concrete roofs are pretty much as strong as roofs come. Being made of water, sand, and cement, they can be sturdy and reliable for your home. They are also a great choice to match the aesthetic of any home, as concrete can be molded to fit whatever style you're looking for.
4. Clay Roof
One of the most beautiful, durable and cost-effective roofing options is clay tile. Clay tile roofs not only protect your home, but they also help reduce energy costs by repelling heat and keeping things cool.
Not only do clay tiles offer stunning, natural aesthetics, but they also offer significant fire protection and are weather resistant. Clay tile roofs are also incredibly easy to customize to fit your needs, making them one of the best types of roofing materials around! You can expect your clay roof to last you 50 years or longer without replacement.
5. Metal Roof
The gauge of metal roofing (the thickness of the panels) can vary greatly in price per square, which determines the level of protection that it will offer your home. If the gauge is low, that means that the panel is thicker and therefore more durable than panels with a higher gauge and less thickness.
Metal roofs come in different gauges with the higher gauge offering longer protection and a better warranty. But the real benefit of metal roofs is they can last many decades, save energy and are more durable than other types of shingles. You can expect your metal roof to last about 20 years depending on the type of metal you choose to use.
Still asking yourself "how long does a roof last"? At Carolina Custom Contractors, it's our responsibility to help homeowners protect and take care of the roof over their heads. We are here to help as your local Pawley's Island/Georgetown contractors! Whether you need an inspection or are looking to replace your entire roof, our team of professional contractors is ready to help you! Click here for a free consultation so our team can get a better idea of your project!