Spring Cleaning Checklist For Your Roof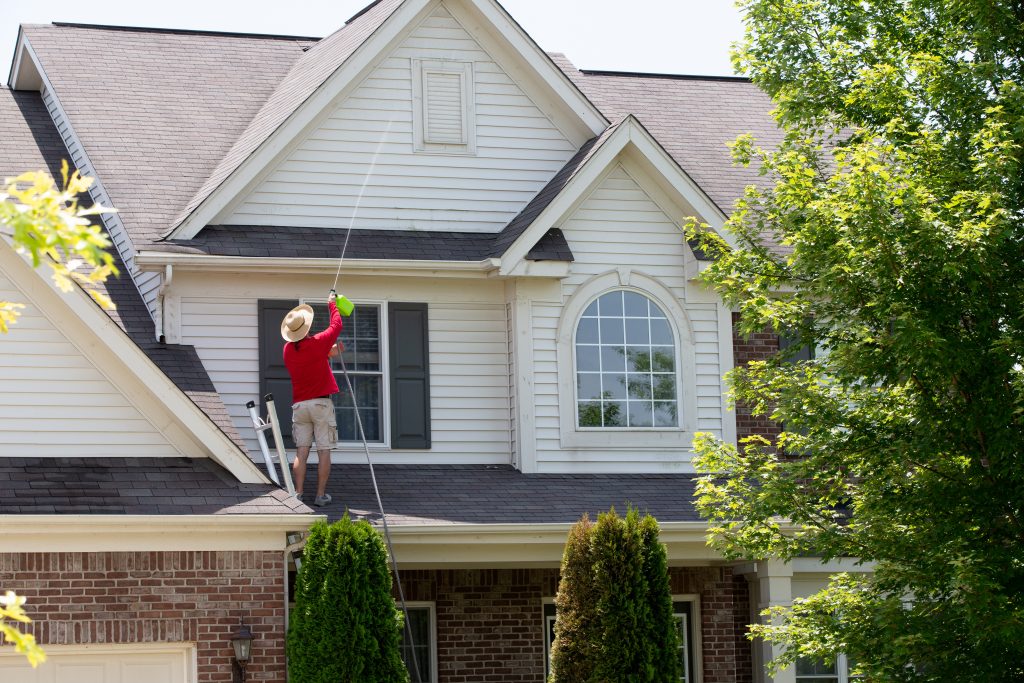 A fresh, new season is just around the corner. If you're like most homeowners in Pawley's Island, you're relieved that pollen and storms are pretty much over and warmer weather is just around the bend! With the warm days of spring upon us, now's the time to inspect your roof for damage and plan for preventative maintenance. Those warmer days are ideal for completing your outdoor chores, like inspecting your roof. Don't know where to start? Here's a quick Spring cleaning checklist for your roof.
Spring Cleaning Roof Checklist
1. Cleaning The Gutters
When your gutters are clogged, they cannot filter water away from your home's siding, roofing, and foundation. Additionally, if your gutters become clogged with debris, you might find yourself dealing with pests like mice and birds who are attracted to the space for nesting. If your gutters are left unaddressed, they may fall off your home.
Make sure you have working gutters around your home so that water is able to flow off and away from the roof. Inspect your roof for water spots caused by backed-up gutters that may need to be replaced or repaired. You should also ensure you have securely fastened gutters around your home, are free of debris, and working correctly before those April showers arrive.
2. Overhanging Trees
Large overhanging can be a great addition to your yard, but they can also be a hazard if they're not trimmed and maintained. Tree branches that touch your roof can cause water damage and can even damage shingles or siding.
Fallen leaves can bury your gutters and block the water from draining into the street, causing a dangerous gutter backup. Weak tree limbs can fall onto your house during a storm or windstorm, compromising its structural integrity or posing safety hazards for you and those you live with. Make sure to trim your overhangs to ensure that there is no obstruction over your roof.
3. Mold
Pawley's Island can get a little muggy. Because of this, algae, mold, and other bacterial hazards can be prone to growing on your exposed roof. This can cause aesthetic damage to shingles as well as structural damages like gutter blockages.
When moss or algae builds up on your shingles, it can cause cracking and other damage to your roof. Cleaning these growths off the surface of the shingles by using a solution containing an equal amount of water and bleach will help maintain their strength.
4. Check In On Your Attic
If you have a leaky roof, mold and moisture can take hold in your attic. When water makes its way into your attic, it can damage the insulation, causing it to rot and become moldy. Check for any signs of possible water damage by inspecting the insulation or looking for water stains on the sheathing. If there are signs of damage or continued leakage on your roof, call your local roofing contractor for a diagnosis.
5. Shingle Check
Your roofing system is essential to protecting your home, but in harsh winter storms, it can be vulnerable, especially your shingles. It's not uncommon for breaks or curls to happen, or even have them blown off entirely. If you have damaged or missing shingles, make sure to replace them as quickly as possible to protect your home from any future water damage.
We understand that sometimes you may need to make necessary repairs to your roof, but hiring an expert is the wisest decision.
6. Good Old Cleaning
Your roof is exposed to the elements, which means it can accumulate debris. That debris can scratch and deteriorate your roof, so it's important to clear away any twigs, leaves or branches that get clogged up in the gutters.
One of the easiest ways to clean your roof is with a garden hose and good cleaning product. Try to stray away from any heavy equipment – like power washers – as they can potentially cause damage to your roof.
7. Check Roofing Materials
You've spent plenty of time inspecting your roofing shingles and other components of your roofing system. Now it's time to pay attention to flashings.
Roof flashings are designed to prevent moisture from entering your home around vulnerable areas, like chimneys and skylights. If your flashings have become degraded or removed in some way, you may need to replace them. It's important to check your flashings regularly to make sure they're still performing their job properly.
Give Your Roof the Care It Needs with Carolina Custom Contractors
Spring is the perfect time to get all your cleaning out of the way. Make sure you save our Spring Cleaning Checklist for your roof to help you along the way!
At Carolina Custom Contractors, it's our responsibility to help homeowners protect and take care of the roof over their heads. We are here to help as your local Pawley's Island/Georgetown contractors! Whether you need an inspection or are looking to replace your entire roof, our team of professional contractors is ready to help you! Click here for a free consultation so our team can get a better idea of your project!