What To Look For In Your Roof When Buying A New Home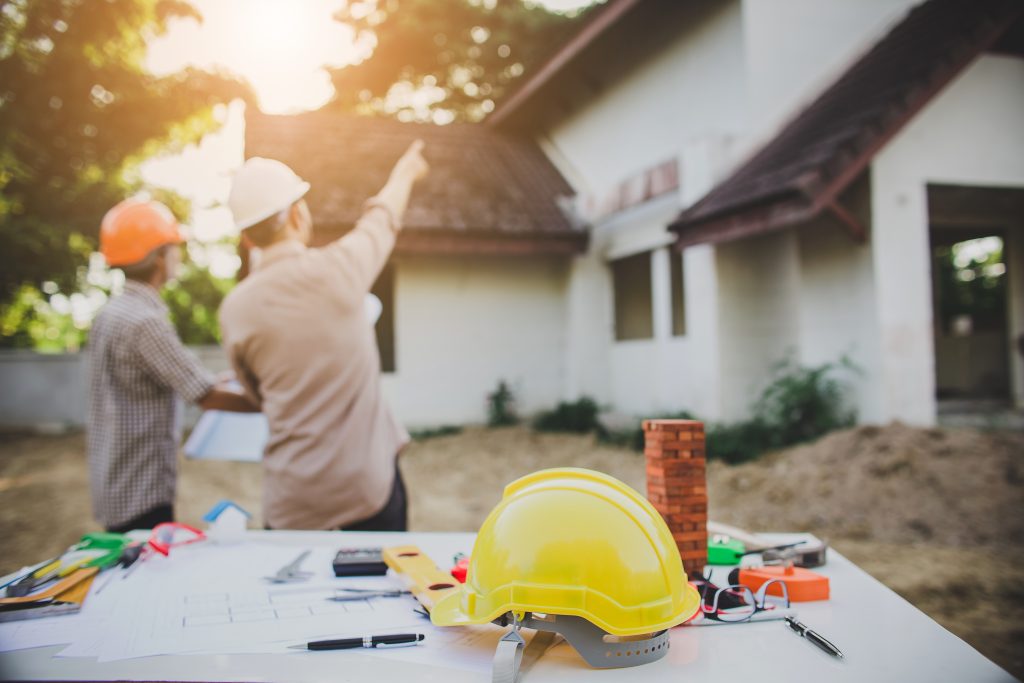 Are you ready to buy a new home? It's an exciting step in anyone's life. With so many things to think about during the process, the roof of the home is usually not on your checklist. However, it's important to make sure that your new home has a solid roof that will last you for many years to come. Before you sign on the dotted line, make sure that the roof of your new home is sustainable with an inspection. Not sure where to start? Here is what to look for in your roof when buying a new home.
How Old Is The Roof?
Because a roof is one of the most expensive parts of your home, it's important to know exactly how old it is. Determining how old a roof is helps you figure out if it will need replacing in the near future, or if you can keep it up for a little longer. It's essential to have the correct, verifiable date of when the roof was last replaced. While homeowners may tell you it's been replaced in the last few years, it could have been longer.
The lifespan of a roof in South Carolina varies between 10 and 20 years due to weather, damages, and old age. Because of that, you want to make sure that your roof still has a few years left.
Ventilation Is Important
When you consider the purchase of a house, it's important to know how well-designed and maintained the roof ventilation system is. If you can see daylight through the gutters and downspouts, that's a good indicator your roof has been well-ventilated. A good system allows for natural sunlight and air to come through easily. In addition, if your home is free of odors or moisture, it probably has an adequate ventilation system.
Pay attention to the overall ventilation. This will help you identify possible issues before they become problems. For example, a poorly ventilated bathroom can cause mold and mildew. This can lead to the formation of mildew spores inside your house. If these spores are inhaled, it may cause a variety of health problems.
Inspecting All Systems
A good canal and seepage system can protect your home against natural damage in your gutters, drains, and downspouts. To inspect a home's seepage system, you will need to get up on the roof and inspect the gutters and downspouts. The process can be tricky, so it's recommended that you hire an expert to do the job for you.
As you check your home's gutters, keep an eye out for the little grains that give asphalt shingles their black color. These tiny particles of silica act as a sunblock, shielding the shingles from damaging ultraviolet rays. If any of these grains are missing from your gutters, it could mean that it's time to re-roof your home.
Any Visible Breaks or Leaks?
The last thing you want is a leaking roof after you have just bought a house. It's not only messy, but it can also destroy the structure of your house as well as furniture and floors. When buying a new home, an inspection is the best thing you can do!
Leaks are a serious concern when it comes to your roof. It is very difficult to track them and they often lead to great expenses and frustration. Oftentimes, leaks begin in areas of the home that we don't expect them. Roofing professionals can inspect your ceiling for any sign of leaking before you purchase a property.
Inspecting for Mold When Buying A New Home
When it comes to roofing and roof waterproofing, the goal is to keep water out and retain heat and cold. One of the main reasons behind a moldy rooftop is a direct result of water intrusion from the roof. A key ingredient in any roof leak prevention plan should always be a thorough inspection of the existing roof structure and sealing up gaps. In this case, the mold returns back at the same spot because the source of the leak was not fixed.
Mold on your home's rooftop isn't just an eyesore. It can cause structural damage and be a source of unhealthy air inside your home, too. If you notice spots of mold or mildew growing on your roof, be sure to mention it during the inspection of your new home.
A Few Last Tips about Buying A New Home
It's important as a homeowner to carefully inspect the roof of the home you are considering buying. Even though an experienced inspector will do most of these checks for you, it's important that you stay vigilant concerning inspecting the roof of the new house. Once all inspections are complete, negotiate the pricing and repairs that need to be done before purchasing that house as your new home.
At Carolina Custom Contractors, it's our responsibility to help homeowners protect and take care of their roofs when buying a new home. We are here to help as your local Pawley's Island/Georgetown contractors! Whether you need an inspection or are looking to replace your entire roof, our team of professional contractors is ready to help you! Click here for a free consultation so our team can get a better idea of your project!